Close-Up and Macro Photography – Practical Course
AP02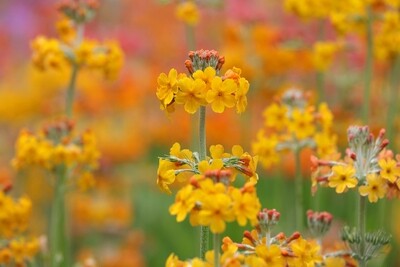 Practicals
Get up close and personal with your subject and learn what is involved when shooting with your Canon EOS camera at both close-up and macro (life-size) magnifications on this one-day small group practical training course.
Capturing the world close up can be very rewarding – learn what you need to shoot your subject in truly fascinating detail. This course is an in-depth day and you'll need a solid foundational knowledge of the basics to make the most of this course.
You will also need a reasonable level of fitness as we'll be walking around three miles on the day, and getting down low to shoot the flowers (they won't come to us!).

SPRING/SUMMER course level
Intermediate (What's this?)

On the late spring and summer events you'll learn about both close-up and macro shooting and the equipment needed for the various magnifications. You'll find out what can be achieved with a standard zoom lens and how the use of telephoto lenses can give you better background control.
You'll then discover how to get closer using both extension tubes and macro lenses. All photography on the summer event is shot handheld with available light.
What will I learn?
– The differences between close-up and macro
 magnifications
– Setting up your Canon camera for macro
 photography
– Why it can be difficult to get the desired macro results

– How to use extension tubes

– Manipulating depth-of-field

– How lighting affects your close-up results
– Flash and lens options for macro photography

– Equipment needed for macro work

– The camera settings you need and how to set them on your Canon EOS camera, with advice tailored for your camera model
Plus, as it's only a small group (maximum five), you'll get one-to-one support from your tutor and plenty of opportunities to ask any questions you have, whether these arise from the video tutorial or from the content of the day itself.
By the end of this practical course, you'll have a much better understanding of how to shoot close-up and macro images with your Canon EOS camera and you will be much more confident in the different techniques.
What's included?
– Full day's tuition in a small group (max. 5)
– Pre-course video tutorial
– Course workbook
– Entry fee to venue

Not included:
– Equipment
– Food or drink
– Parking or travel costs
Bookings close seven days before the course date. This is to ensure that you have sufficient opportunity to watch your pre-course tutorial.
Kit requirements:
As a minimum you need a Canon EOS camera and either a macro lens or a longer telephoto zoom lens that gives a magnification of 1:2 (half life size) or 1:3 (one third life size). Alternatively you can bring close-up lenses or extension tubes along with the lens you normally use with these accessories.

We will also explain the use of accessories like extension tubes as well as flash guns within close-up and macro work, so please bring these along if you own them. If you do not have an external flash, but your camera has a built-in flash, we can also show you how to make use of it.
more course dates coming soon (0)